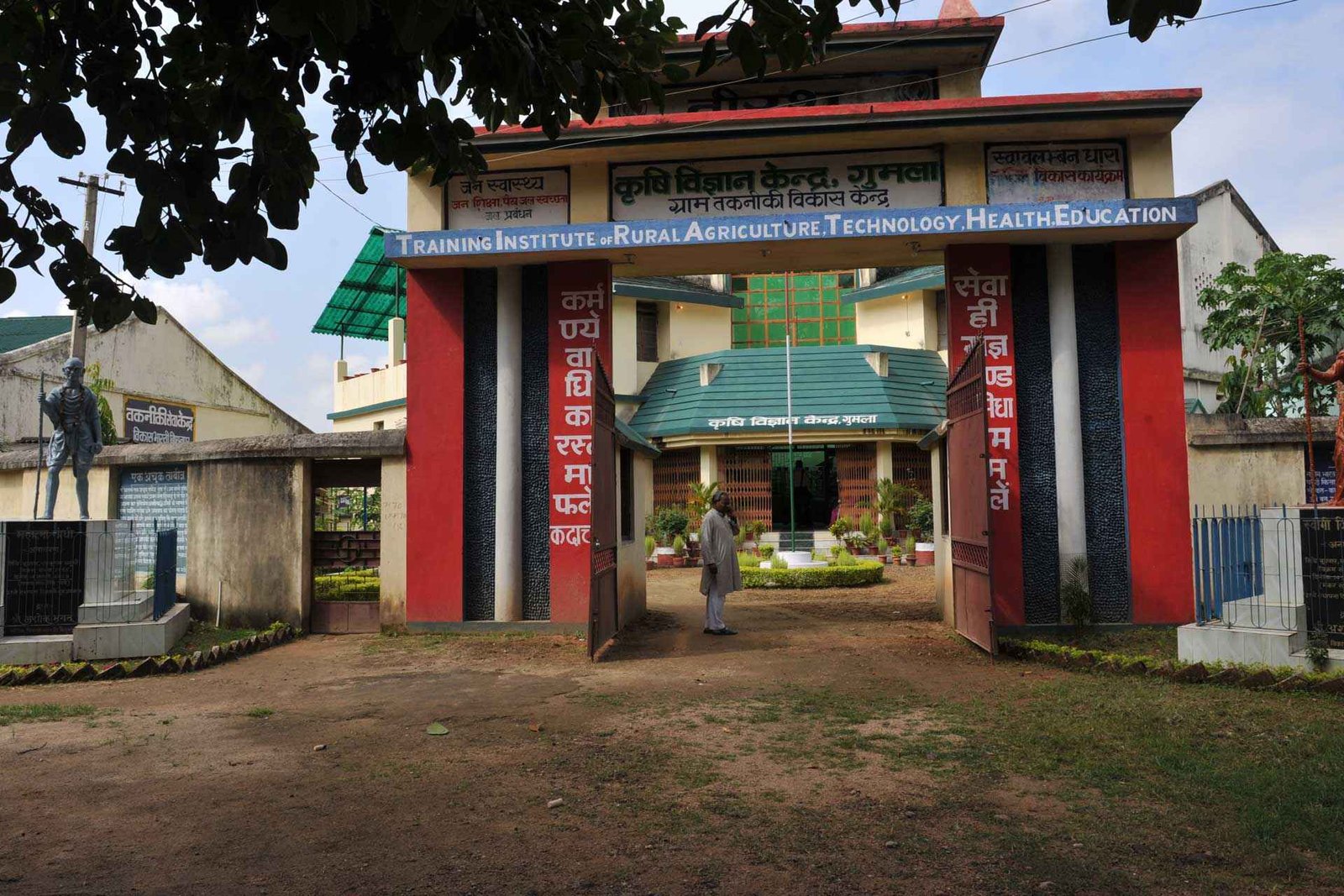 Infrastructure
It has been more than 30 year since its genesis, and Vikas Bharti has gone through a lot of changes both in terms of its expansion or growth as well as its perspective towards development. The organization started with small interventions, mostly community mobilization activities in 24 villages linked with the weekly Bishunpur market. The organization basically started with a focus on the development of the various Primitive Tribal Groups (PTGs) residing in the hills of Bishunpur.
The two major needs that were identified in the region were education and health. In the process of exploring solutions to these two problems the team of Vikas Bharti realized that the root cause of inaccessibility to services was poverty and limited livelihood opportunities. The team after a lot of brainstorming sessions and discussions realized that the major stakeholder who is associated with health, education and livelihoods are the women folks of the community.
How you can help us
Just call at
+91-651-2545836

to make a donation
Therefore Vikas Bharti Started mobilizing the women in the villages around Bishunpur and started forming women's Self Help Groups. These groups were linked to various financial and technical institutions which can take care of both investment and skill building of the women groups. Food processing unit was established for providing an assured market for these groups. Gradually men were also involved through farmers' groups. CAPART supported Vikas Bharti and through CAPART, Vikas Bharti was made the technical resource centre for the state. This was a huge leap for the organization as it got the opportunity for skill or technical training of a large number of youths in not only Gumla district but also the adjacent districts. Gradually the organization expanded its outreach from Gumla to many other districts. The growth of the organization in terms of its presence and reputation took a new high after the formation of the new state of Jharkhand in the year 2000.
Vikas Bharti also got the Krishi Vigyan Kendra for the Gumla district and Jan Shikshan Sansthan for Ranchi district to impart vocational training. From then till now the organization has expanded its outreach to all the 24 districts of Jharkhand. However the organization still puts the development of tribal communities, especially the PTGs as its priority. During the early days the organization survived mostly on small government funding and donations. It was started in Bishunpur from a small hut and now has reached a stage where it is self sufficient in its resources and infrastructure.
Join Us
to Help For Poor People
Vikas Bharti was just facilitating the change as it established educational institutions like Sharam Niketan, Shaktimaan Vidyalaya, Jatra Tana Bhagat School etc. along with 11 different hostels. Not merely this but Vikas Bharti initiated Mobile Panchayat Health worker, Jeevan Jyoti Aarogya niketan for wellness of the human being in hard to reach area.
Join Us
The Details of the Infrastructure and Assets have been presented here
| | | |
| --- | --- | --- |
| Lecture Hall (Capacity-1000) - 1 | Lecture Hall (Capacity-500) - 1 | Lecture Hall (Capacity-100) – 5 |
| Lecture Hall (Capacity-50) - 8 | Conference Room - 1 | Hostel Building - 3 |
| Office Building - 3 (On Hire 24) | Guesthouse Building - 4 | Worker's Hostel -4 |
| Library Hall - 2 | Reading Room - 4 | Demonstration Hall - 4 |
| Demonstration Field - 10 | Health Clinic - 2 | Prayer Hall - 3 |
| Reception Room 4 | Dining Hall - 4 | Kitchen - 8 |
| Recreation Hall cum Room - 2 | Store Room - 7 | Sale Centre - 3 |
| Garage - 2 | Toilets & Bath More than 100 | Museum - 2 |